When I first played this game, as a JRPG fanatic, I knew I would get into it right away. It's as if Hogwarts met Final Fantasy Tactics and had a baby—not to mention the Persona-like calendar and support point system. By the way, characters can die permanently if you pick Classic Mode. Because you'll grow to attached to your characters (even Lorenz and his stupid haircut), so you don't let them die that easily. This mechanic makes the game a lot more addicting. 
Because FE3H is a very long and complicated strategy game, there's a ton of things that even the most intensive guides don't tell you right away. Feel free to do a blind playthrough. But if you're as paranoid as I am, you also don't want to be caught in the middle of a route wishing you could go back ten chapters just to recruit special characters (cough cough, Rhea). 
Here's a list of things I wish I knew (with minimal spoilers) so that you can unravel Fodlan's history with less frustration. 
---
Pick Blue Lions First, Golden Deer or Church, then Black Eagles
I spent too much time researching which house to join first (read: hours!). If you're just starting out, picking Blue Lions is a good base. It lets you know the central conflict of the game (known as Part 1 or Pre-Time Skip) without spoiling the latter half too much for the rest of the houses (masked character reveal, motivations). Although, if you want more of the lore first and more lighthearted events, pick Golden Deer first as they are more neutral from the central conflict. 
Strengthen your bond with Rhea IMMEDIATELY
If you could only pick one thing to take away from this article, let it be this one. Befriend Rhea as soon as she opens up to you; do consecutive tea parties, gift-giving, and activities with her! Mini-spoiler alert: you can only do so for a small time window in Part 1 (before Chapter 12). 
When the prompt "You missed the chance to deepen this bond" came up, I was really upset, but I didn't want to go back all the way to chapter 1. Pro-tip: Also try to have a save per chapter if you can, especially Pre-Time Skip. Bonus: For Blue Lions, you also want to strengthen Gilbert and Catherine's bond ASAP.
Play the Side Story: Cindered Shadows as soon as possible 
By the time I downloaded the DLC, I was already more than halfway through the game. Which means, I wasn't able to recruit—spoiler alert—the Ashen Wolves in my Main Story. Balthus, Yuri, Hapi, and Constance all have special classes (War Monk, Trickster, Dark Flier, and War Cleric, respectively) that you can have your main students learn when you unlock Side Story chapters. What's cool is that these four characters all have support dialogue and you can romance them as well (unlike the other additional special character, Anna the merchant, who's only cute to have in your party).
Forge or Repair Instead of Buying Weapons
Don't be like me. By that, I mean don't buy expensive weapons each time one of them breaks if you have the blacksmith unlocked already. Thanks to my needless spending, I lost too much money, which I could have used to buy gifts to woo students into my Blue Lions house. Repair is good, and Forge is even better. 
Raise support points instead of skills to recruit students & monastery staff you like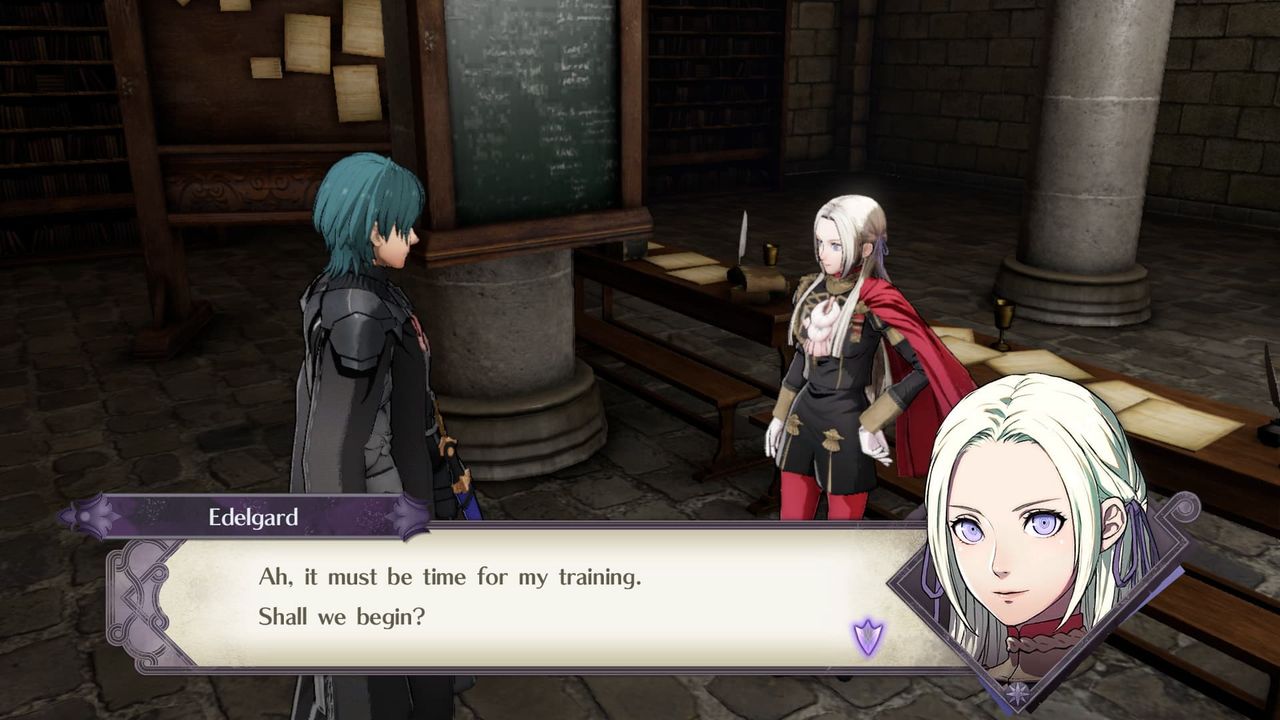 You only have a limited amount of activity points, depending on your professor level. (Raise that by fishing and gardening every chance you get!). Instead of doing seminars and faculty training (not recommended), do tea parties and dining with the students you're trying to recruit. 
As soon as you can get them to B support, they're likely to join your class on their own or they're wayyyy easier to get, no C+ in axe skills or charm needed. Which brings me to my next tip…
Return all lost items before Time Skip
Now I have a bunch of items I have no use for (and cannot sell). Return all lost items as soon as possible to people belonging outside your house. 
Explore and battle, rinse and repeat (never rest, seldom do seminars)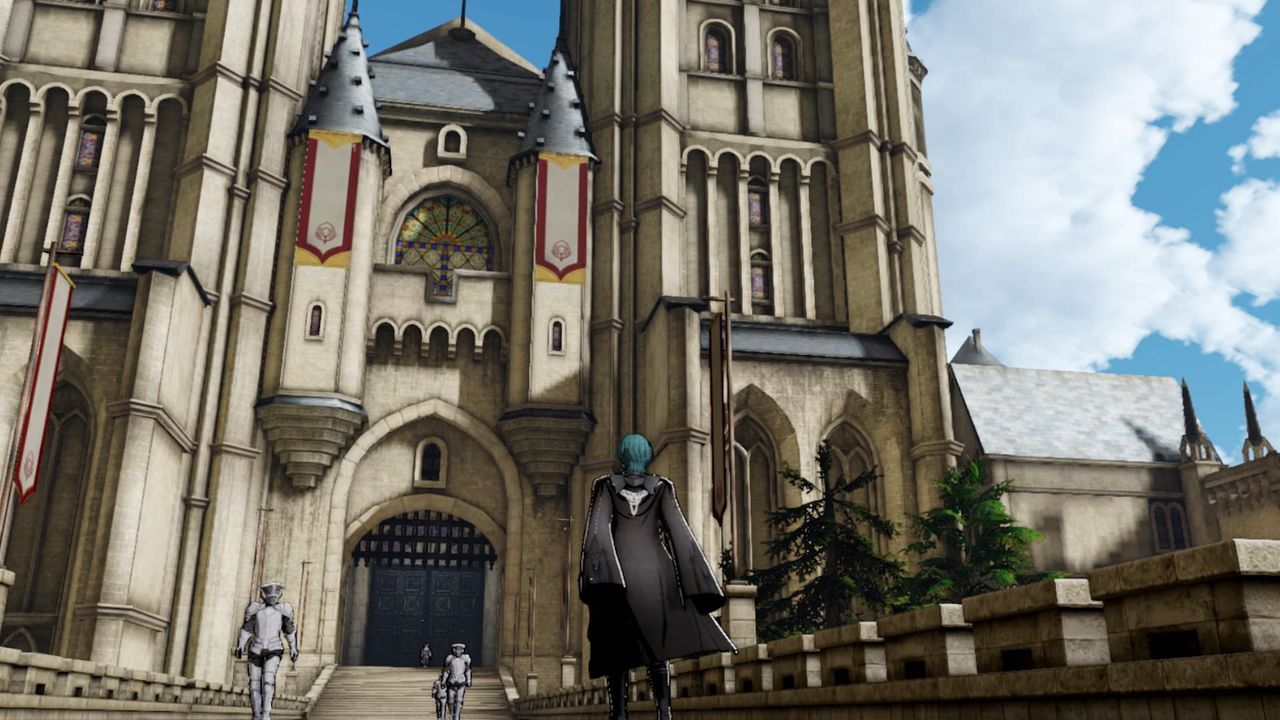 Explore most of the time especially when your professor level is still low. I would only battle if there was a paralogue or if my level was too low for the mission. Speaking of Battle, do ALL the paralogue battles. For Blue Lions, DO NOT MISS THE ONE FOR DEDUE. (All caps for emphasis, yup, it's that important!) And if you're doing Blue Lions, there's a cool one I missed involving Mercedes and Caspar (who I didn't get to recruit).
Steal the Dark Seals from Death Knight (Rare)
There's really no other way to get Dark Seals. These allow you to get certified into intermediate class, Dark Mage, and its advanced class, Dark Bishop. My poor Hanneman is stuck as a Dark Mage and nowhere else to go because my last encounter with Death Knight post Time Skip didn't go as planned (read: he didn't drop a seal). 
You get to encounter him at least 3 times before Time Skip, so send in a thief or assassin (hi, Felix) to steal them seals (without dying from the OP Death Knight).
So there you have it! While you can certainly enjoy this grindy, er, I mean rewarding game without these tips. I sure wish someone out there told me before Rhea broke my heart. Kidding. Which is your favorite FE3H house? Let us know in the comments!
Now Reading: 8 Things I Wish I Knew Before Playing Fire Emblem: Three Houses