A crossover between Koei Tecmo's beat 'em up Warriors series and Atlus' turn-based action RPGs, Persona 5 Strikers Deluxe Edition was released last February 19, with the standard Persona 5 Strikers coming out 4 days after. I'm only 4 hours deep into the game (and also still playing Personal 5: The Royal), but hoo boy was I pleasantly surprised.
I'm no stranger to Musou versions of games (check out our video on Hyrule Warriors). I grew up playing the Dynasty Warriors series. Still, I was blown away because it's that good. I'm not even talking lukewarm good, but sizzling perfection. 
Here are all the reasons why: 
Graphics: Same same, but different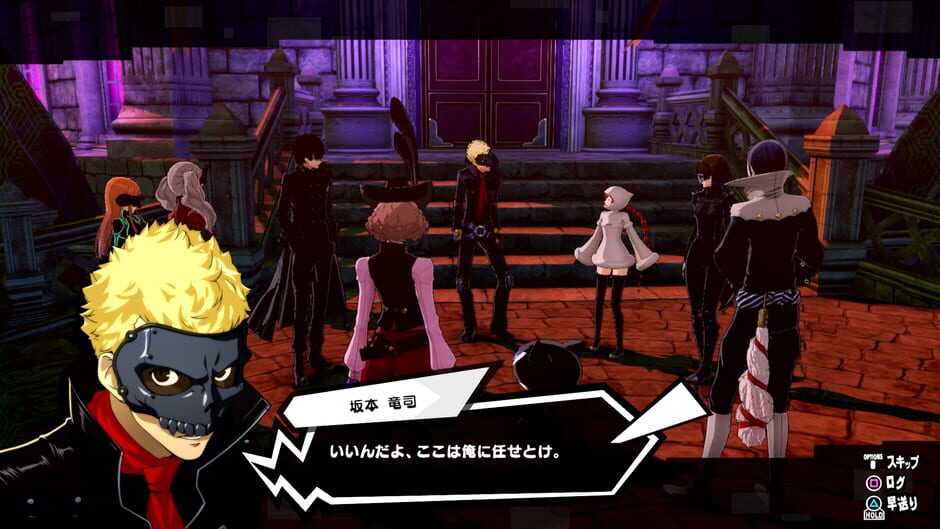 P5S has retained everything I loved about Persona 5 and Persona 5 Royale and made it more comic-style. The neons pop a lot more and the new calendars and designs are amazing! The menu system is even sleeker than before with seamless transitions and sound effects (like Joker and Skull reloading a gun as you equip stuff).
The Phantom Thieves have cool new summer outfits, the streets of Yongen Jaya look wider, and Leblanc is still wonderfully melancholic. The new characters, Alice and Sophia, look like they came straight out of a cross between a comic book and fairytale. While the design changes might not seem like a huge deal for all, the art style seems to be more superhero comic meets Japanese street style. Persona 5 Strikers gives us a more fitting look for the Phantom Thieves in general. 
Gameplay: It's Showtime!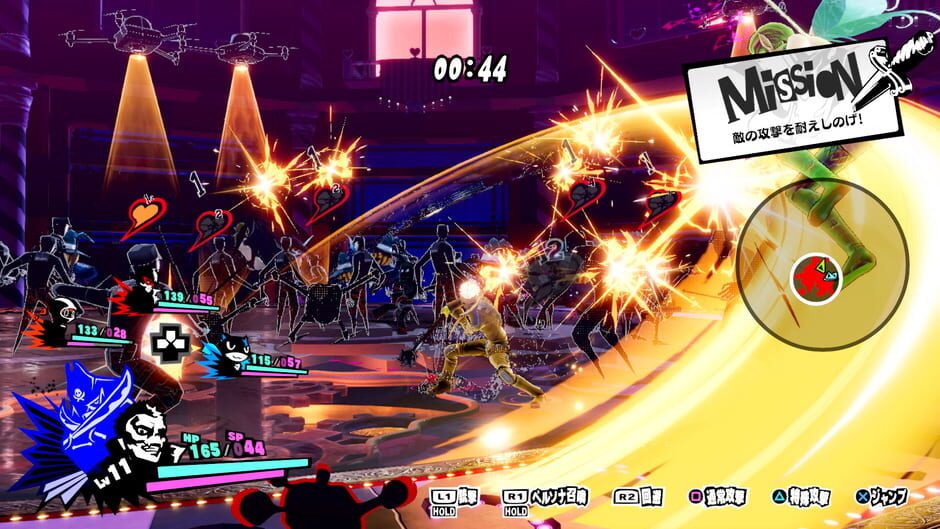 No more turn-based battles here; you can go HAM on hundreds of Shadows all at once, using both strong and special attacks, as expected. Additionally, you can still summon different personas, perform a Baton Pass and act as another member of the team, shoot guns, and swing around to use the elements to your advantage. The security level is still something you have to watch out for! I would even venture to say Musou mode is even more fitting and realistic for the stealthy Phantom Thieves. What I loved about the gameplay is that you actually get to walk around and explore palaces just like you did in the previous Persona 5 games.
Mechanics outside of battle are the same except for one major difference: No Social Links. Instead, you collect BOND points and level up your team's capabilities. No more "I am thou, thou art I" spiel. Sad. But also I'm assuming the game won't take up the whole calendar year (after all, Joker said he's only there for the summer!), hence the Social Links might take up too much time in my opinion. Not to fret—the social aspect is still strong! The official site says we can craft regional recipes and do quests to help people. I think we still get to explore a lot of cool spots in 6 different cities across Japan and level up bonds collectively anyway. 
Story: Down the rabbit hole we go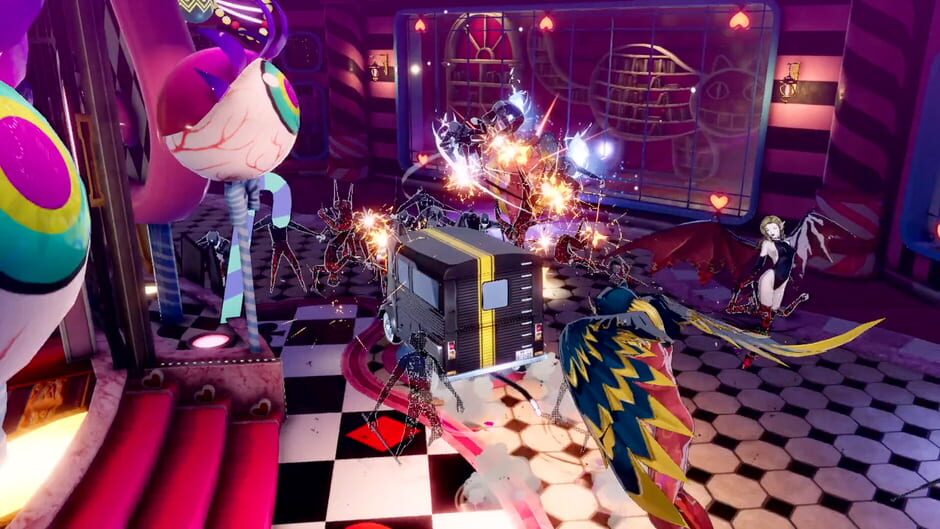 But I've never felt as delighted playing a title that seemed like a non-canon entry at first. I was wrong though—the game is a direct sequel of the original Persona 5, but not Persona 5 Royal. Does it make sense? Too bad because you won't be seeing Kasumi or Akechi in this game. 
I won't go into spoiler territory but the story has kept up our digital-savvy times, A.I. and personal assistants through phones, and even expedited online shopping deliveries; no more Tanaka's Amazing Commodities or anything like that on TV! I guess it's because the game is taking course only for a month or 2 but the palace, erm, won't be as easy or quick as the usual ones. The Alice in Wonderland theme can seem like a tired trope, but hey, it appeals to the Alice fan in me as well (Alice in Borderland, anyone?). Objectives are very familiar to anyone who's played Persona 5. Find a route, steal the treasure, change their hearts. I'm expecting trickier Metaverse dungeons.
Is it worth getting the Deluxe Edition? 
Heck yeah! If you're a long-time fan of the Persona series (I started back in 2011 with Persona 3) and can't get enough of the OST, art, and behind-the-scenes interviews. For me, it was worth the extra 10 bucks—if you're going to splurge on this game, might as well do an All-Out Attack on your wallet. Plus I got to play the game 4 days earlier than the standard release. 
Overall I'm impressed and I believe Persona 5 Strikers is a must-have for Atlus fans. I'm guilty of collecting a lot of spinoffs in the series, like Persona Q: Shadow of the Labyrinth, as well as the Dancing and Arena spinoffs. But this ain't a spin-off; it's the real deal. The developers have put a lot of thought and effort into this and it shows; Persona 5 Strikers is a great addition to the Persona 5 series, and it presents a dark new twist in a hack-and-slash way.
Are you planning to buy the regular one or the Deluxe Edition? Do you think Atlus should have followed the Persona 5 Royal events? Let us know your thoughts!
Now Reading: Still Looking Cool, Joker! Persona 5 Strikers First Impressions