It's International Museum Day once again! This day is typically celebrated every May 18 to educate people about society's development and also to help spread awareness about the challenges real museums face every year. Sadly, Covid-19 has had a hugely negative impact on video game museums, too. Museums across the globe have made the effort to display digital exhibits, proving that art can thrive on digital mediums. 
It's interesting to note that this year, the International Council of Museums have decided that the theme is: "The Future of Museums: Recover and Reimagine." This theme is reflective of the challenges we're facing and the future impact this pandemic has on our museums.  And what better way to show your support than to show up and participate in local and international museum events? Additionally, it's great to show love for art created in-game by fellow artists-slash-gamers or even create your own storytelling exhibit for your community. 
Here are different ways you can enjoy International Museum day without leaving home:
Animal Crossing and Ayala Museum
When it comes to museums, Animal Crossing is said to have the best in-game museum experience. To our delight last year on May 20-22, Ayala Museum hopped on the Animal Crossing bandwagon. Slots ran out quickly for visits and it's easy to see why: Fans got to wear Filipiniana outfits and view great paintings from Damian Domingo, and Jose Honorato Lozano!
There's no word yet on whether they have plans on doing another one anytime soon, but you can still enjoy a digital experience by watching Kisame: Visions of Heaven on Earth, which will run on their YouTube channel until August 31, 2021. 
Meanwhile, you can expect another Stamp Rally this May 18 to 31 on Animal Crossing: New Horizons. Be proud that all your captured bugs, fossils, fish, and artwork are proudly displayed, and learn more about them, too. 
Visit Your Friends' 8-Bit Museums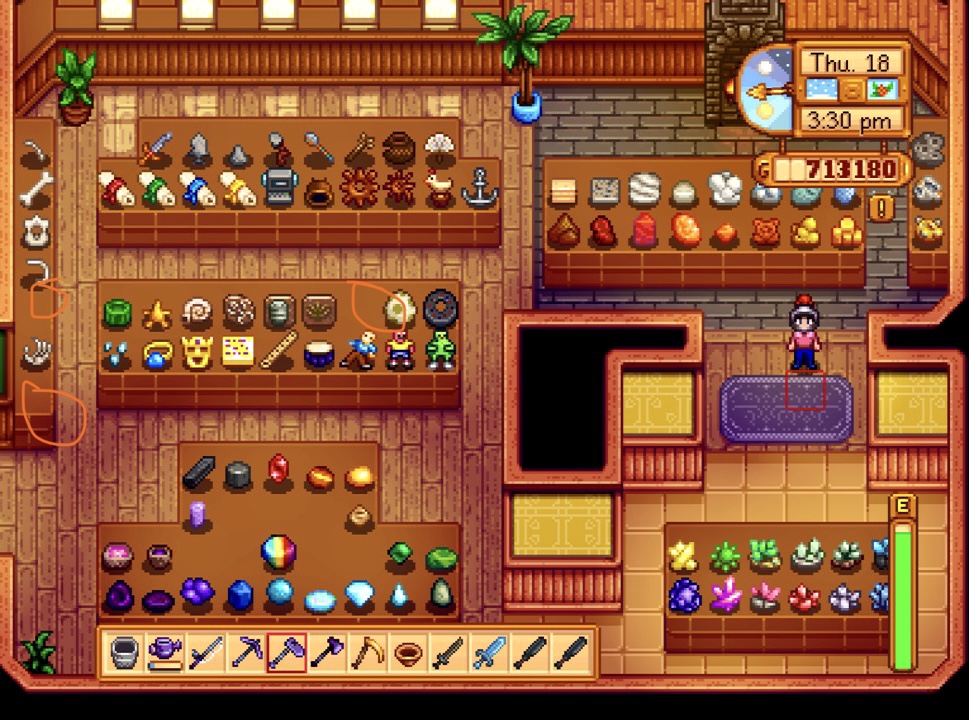 Life sims often have a Museum so that you can collect fictional world items and deepen your understanding of the town history (not to mention that it's so relaxing to do, too). If you play Stardew Valley, your collection at the east corner of Pelican Town deserves some love! There are over 95 items overall, including artifacts, minerals, and books. And you can totally rearrange them so that you can show off your treasures to your friends or have them visit via Multiplayer mode. 
While it sounds mundane to go around and collect other adorable museums to fill and show off include: Littlewood (single-player), Story of Seasons: Pioneers of Olive Town (multiplayer), and the Sims 4 (single-player). 
Assassin's Creed: Origins – The Discovery Tour
Fancy a tour of ancient Egypt or the Roman Empire? If you want to have a more educational experience with ultra-realistic graphics and extremely detailed descriptions, Assassin's Creed Origins' Discovery Tours has got you covered. It's even gotten popular with both students and scientists. Without a heavy narrative, missions, and fighting as a barrier, you get to explore a world that doesn't exist anymore, updated to the best of our current knowledge. There are 75 interactive tours, including one that teaches you about the city of Alexandria's mummification process! It's as if you picked up an audio guide at an actual museum, except you're doing so from the POV of an Egyptian child if you wish. 
Of course, you don't need to limit yourself in-game. There are tons of ways to celebrate #IMD virtually or within your household. Have a night of live music and poetry with your fellow art enthusiasts. View dozens of virtual exhibits, from the Van Gogh Museum to the British Museum. Join workshops and competitions hosted by your nearest museum. 
Last, but most important of all: share stories so that our identity and culture can live on. How are you planning to spend #IMD? Share this article and let us know!
Now Reading: International Museum Day: The Cutest In-Game Museums You Need To Visit!