When it comes to video game-based animes, these usually get a reputation for being rushed or for lacking in substance. (Same goes for video game movies—we're looking at you, Sonic the Hedgehog.) But I believe that the niche has a lot of potential to grow and encourage more fans to add depth to their experience of the creator's universe. 
When a title has both an excellent video game and an anime to accompany it, we're able to immerse ourselves in the story even more, and interact with characters in a way that fanfiction fails to satisfy. Here are 5 great game titles with equally interesting anime that gamers and anime lovers alike should watch: 
Pokémon (especially the Indigo League) 
For me, this is the series that started my love for both gaming and Japanese anime. I started my journey in Pallet town last 1997, and the franchise is still alive (and Ash Ketchum is still 10 years old!). You can watch Pokemon Sun and Moon on Netflix, which is one generation behind the latest Nintendo title: Pokemon Sword and Shield.
They both start out with a 10 year old who leaves behind his little hometown and mother to become a champion and savior of regions, whether it be Kanto, Johto, Hoenn, or Sinnoh. What makes it especially great is that the games share the same universe, but the anime has a strong formula that still gets the kids—and adults like me who grew up with the series—excited to join Ash on his quest to catch 'em all.
The games retain the charm of competitive battling and grinding, so it's still fresh as the graphics and technology get better through the years. The animated series has the same fail-proof formula, with exciting storylines, cute new pokemon designs, and superb English voice acting. 
Corpse Party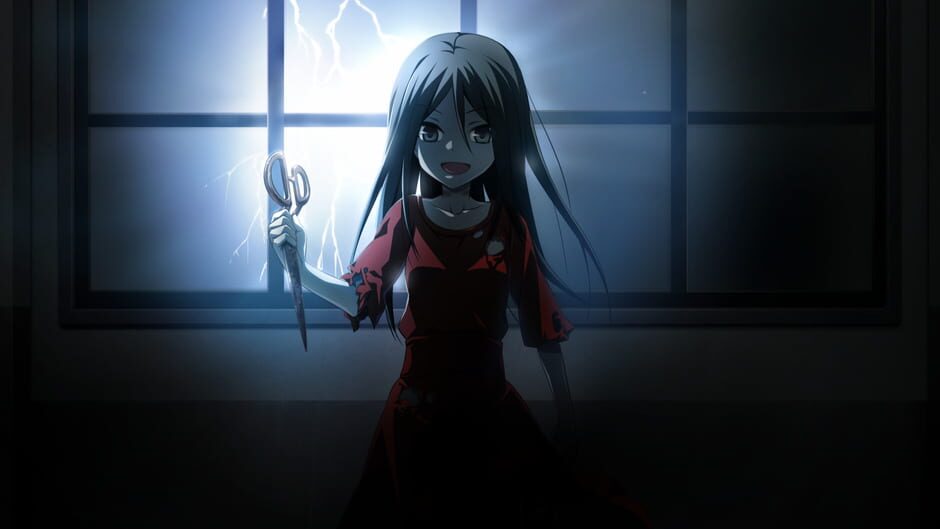 Corpse Party is unique because the game was made using RPG Maker and started out as a self-published game. Because I played Corpse Party as a 16-bit RPG before I watched the anime, I appreciated the gaps that the anime was able to fill in terms of graphics—it's a lot more bloody and real, thanks to the emotional voice acting and terrifying splat sounds. 
Meanwhile, Corpse Party: Tortured Souls anime stayed faithful to the game. While you can't go around solving puzzles, you get twice the shock from watching a group of cursed high school students being beaten to a pulp by supernatural entities. Horror game fans and Corpse Party players, the anime is worth your while. 
Castlevania 
No list should be complete without Castlevania, said to be the greatest anime adaptation based on a video game. Fun fact: the first game was released in 1989! The anime combines both Castlevania III: Dracula's Curse and Castlevania: Curse of Darkness to give us all an action-packed, abridged version of both games.
It's centered on Dracula, who is hell-bent on unleashing otherworldly beasts upon humanity for killing his wife (and suspected witch) Lisa. A brave trio: monster hunter Trevor Belmont, Sypha Belnades, and Alucard (Dracula's son), tries to stop him.
With Castlevania's extraordinary fight scenes, amazing character development, and great world-building, retro gamers are in for a treat. What's more, the anime does not shy away from being intense, dark, and gory. Fans of similar genres, like Games of Thrones and The Witcher, will love this series even if they didn't play the game. 
Final Fantasy XV
The anime, Brotherhood: Final Fantasy XV, is not a reenactment or filler to Final Fantasy XV. While it serves as a prelude to knowing the black-clad boy band, er, I mean Crownsguard members, I would venture to say it has more plot than the game itself. You get to know the backstory behind Noctis, Prompto, Ignis and Gladiolus, with a 12-minute episode dedicated to each of them, plus an extra episode that gives you a deeper insight into their brotherhood—I mean, friendship. 
While it's not as action-packed as its video game counterpart, it had more of an emotional blow—I would not be surprised to find viewers in tears after each one. The anime did well to build up the hype to the innovative, open-world game, but it can be enjoyed by itself. 
Persona 4
Persona 4: The Animation deserves a mention in every 'top anime based on video games' list. In the sleepy, countryside town called Inaba, a Scooby Doo-esque gang (complete with mascot) made up of random high school students try to solve the mystery behind the Midnight Channel murders. In the games, Yu (the main character) has a voice, instead of being a stoic hero. 
With a superb voice acting cast—Chie's voice is not annoying in the anime—additional comedic moments, and music by the same brilliant composer Shoji Meguro, the anime is on the same level of goodness as the game. 
And you've reached the end of this article! (roll end credits) Did we miss your favorite on this list? What upcoming video game do you wish to be made into an anime? Let us know and stay tuned for part 2!